xiphmont
Ovenbirds are my favorite of the warblers, so I was heartbroken earlier today when I heard a 'THUNK' against the window behind me, and looked outside to see an ovenbird stretched out on the ground on its back, not moving.
I went outside to check it, and it was still breathing erratically. After about ten minutes of twitching, it finally righted itself and looked around briefly, but was still too stunned to do anything. It did not object to me being next to it, so I figured I'd sit and guard it until it either regained its senses or finally succumbed. After another fifteen minutes or so, it clumsily staggered into a bush, where it hunkered down and curled up. This was the longest recovery I'd witnessed for a stunned songbird, and I didn't expect it to make it.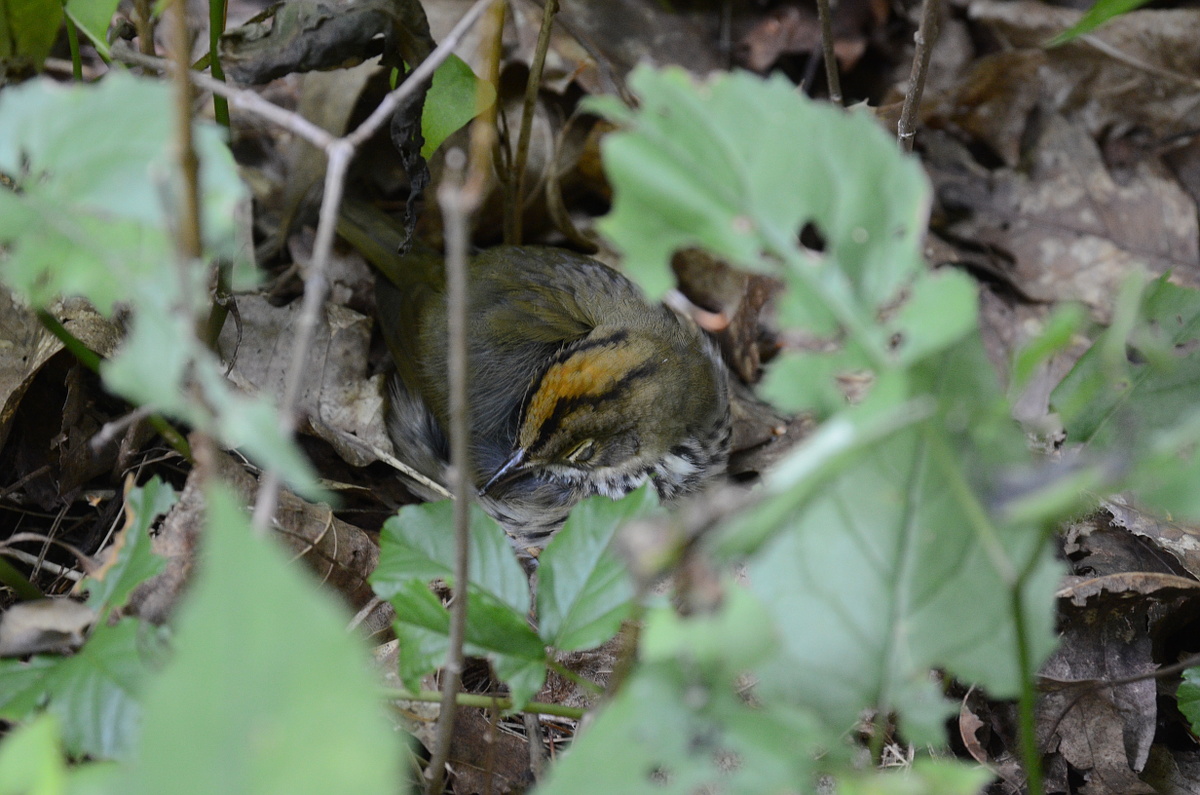 In late afternoon, about eight hours later, I checked it again and it had not moved. Breathing, yes, but still apparently 'asleep'. Cam agreed this did not bode well.
I wandered off to shoot a few targets (setting up a new bow! yay!) and once the sun was well behind the trees, was wheeling the portable target block back to the garage. I passed the bush where the ovenbird was holed up, and it popped out, looked startled, and flew off. It was clumsy getting into the air, but it managed. Perhaps a recent fledge?
Good luck little birb.